When a friend asked us if we fancied a weekend on the Datca Peninsula a couple of weeks back, we jumped at the chance. After our long weekend in Istanbul in October, we thought our 2011 travels in Turkey were through. Datça was to be an unexpected, added bonus - especially when we found out we would be staying with our friend's parents in the village of Yazıköy. Petrol money and paying towards food and drink was all the money we would need.
The road to Knidos from YazıköyIt soon transpired that Yazıköy is really close to the tip of the nose of the Datça Peninsula - and therefore close to the Hellenistic ruins of Knidos. We were excited. The last time we were in Datça, 8 years previously, we had tried to get to Knidos, but the mountain road was a track at the time and, on that particular day, impassable. Knidos has remained on our radar ever since.

Thankfully, despite being very high and narrow in places, the road to Knidos is now tarmacked and the ruins are easily reached. It was November and we had the whole site completely to ourselves.
The ancient Greek site of KnidosTurkey is well known for its plethora of ruins spanning many significant historical periods and, to be honest, when it comes to ancient Greek and Roman sites, it's easy to become blasé about their presence. It's easy to become 'ruined-out.' But some sites are special - and Knidos is one of those sites.

We could go into detail and tell you all about how Knidos was a rich, cosmopolitan city, how famous mathematicians studied here, how a certain Sir Charles Newton helped himself to many of the site's statues and shipped them to London (you'll have to go to the British Museum if you want to see them) but you can read all that in a guidebook. And, whilst we're interested in the historical value of Knidos, it's not just the history that makes it special for us.
The round temple at Knidos Like the Lycian and Roman site of Tlos, Knidos is perched on a steep hillside, providing dramatic views. Whereas Tlos affords views over the Xanthos Valley, Knidos is surrounded by the Mediterranean and Aegean Seas. This very tip is the place many people class as the geographical division between the two seas.

Normally packed with tourists, on the November day we were there, Knidos was windswept, lonely and beautiful. A place to come and sit or explore in solitude. We battled the constant wind to make it to the top of the hills and I was grateful for the focus-lock feature on my camera - it was impossible to hold my hands still to take a photo, so strong were the gusts rushing in from the open sea.

Excavated stonework at Knidos on the Datça PeninsulaLike many ancient sites all over the world, there are occasional information boards describing the purpose of particular structures or marble blocks, but we were too taken with the scenery - both the natural setting and the layout of Knidos around it - to concentrate on the details. The last time we were completely alone in trekking around a site like this was when we hiked around Cadiandaabove Üzümlü, near Fethiye.


Knidos theatre, over looking the seaFrom Cadianda, we looked out across the Taurus and Akdağlar mountain ranges and we looked down over a distant Fethiye and the Mediterranean. It was silent and hidden. From above Knidos, we viewed the ancient city below us and the vast, open sea. Where Cadianda is tucked away, as if being kept a secret by the thick, forest pines, Knidos is completely exposed to whatever ferocities of weather care to pass that way. Exploring Knidos on a cool autumn day is an exhilarating experience.



Read more: http://www.turkeysforlife.com/2011/12/datca-peninsula-knidos.html#ixzz2lmjoI5q8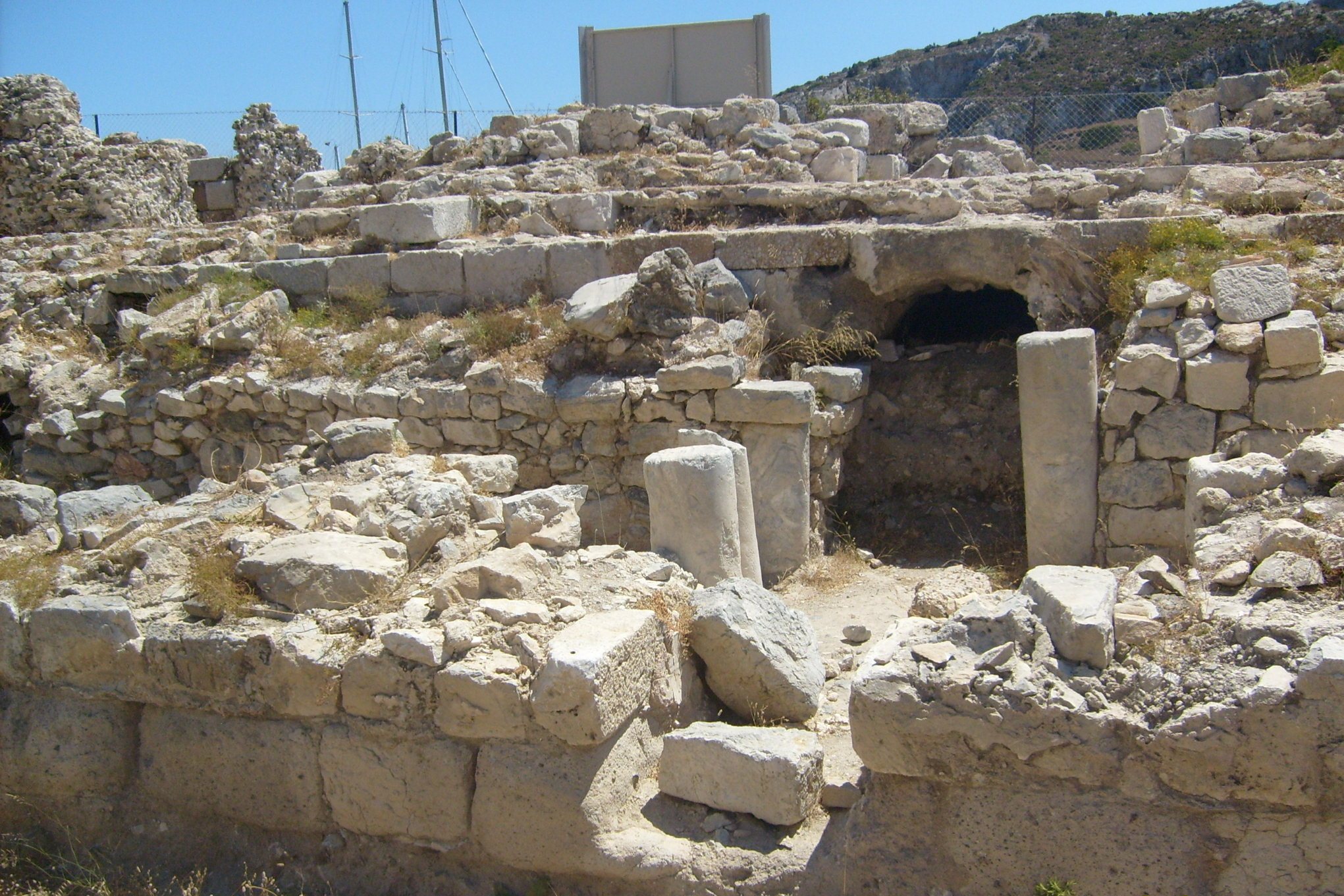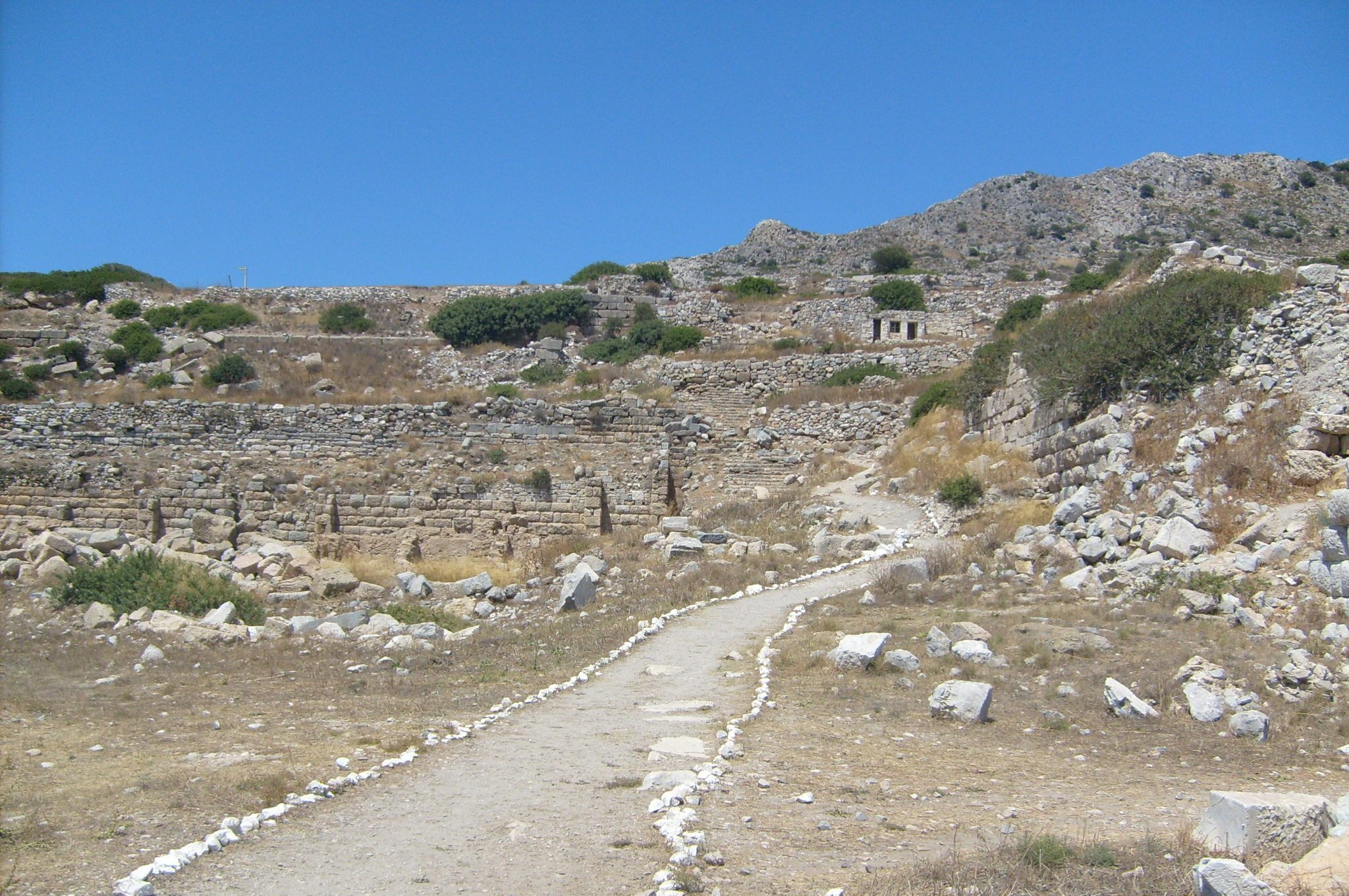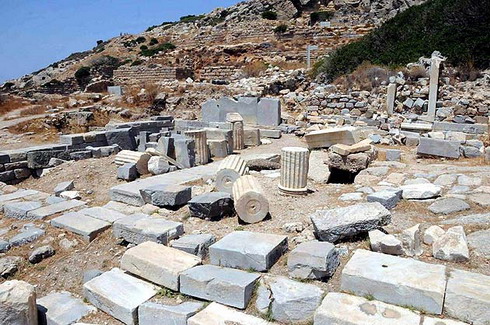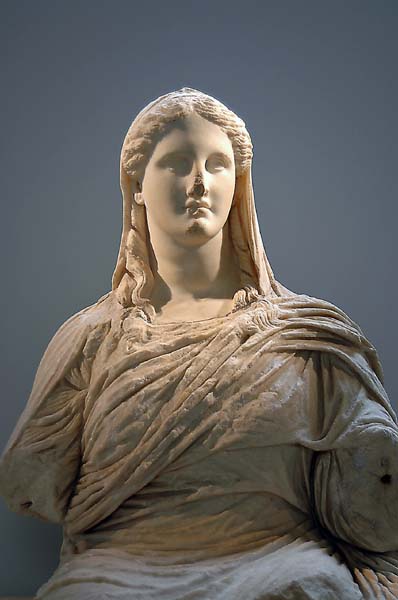 Marble statue of Demeter 350-330 BC, found in the sanctuary of Demeter at Knidos